Learn the
why

behind the headlines.

Subscribe to the Real Truth for FREE news and analysis.

Subscribe Now
What are the Olympics without the crowds? Stadiums absent of fans as a result of COVID-19 regulations has already set the 2020 Tokyo Olympics among the most unique in the games' 125-year history.
But there was still an opening ceremony, athletes keep ringing up medals for their home nations, and competitors continue to shatter world records. Day after day, there are impressive feats of athleticism.
One other thing remains the same as ever: the Olympics is that an odd time when the world seems to set aside geopolitical conflicts to compete in gymnastics, swimming and pingpong. Yes, the games provide inspiring stories of human achievement, but world events still march on. Division continues, both between nations and within them.
Here is a snapshot of international news from the week that is not about the Olympics.
Korea: South and North Korea have restored hotlines that Pyongyang severed a year ago when ties deteriorated sharply, and the two countries' leaders are renewing efforts to rebuild relations, Seoul's presidential office said on Tuesday. The hotlines are a rare tool to bridge the two Koreas, but it was unclear whether their reconnection would expedite any meaningful restart of negotiations aimed at dismantling Pyongyang's nuclear and missile programs. It still remains to be seen whether Pyongyang was ready to return to negotiations.
Afghanistan: The Taliban insisted there will not be peace in Afghanistan until there is a new negotiated government in Kabul and President Ashraf Ghani is removed. In an interview with The Associated Press, Taliban spokesman, Suhail Shaheen, who is also a member of the group's negotiating team, laid out the insurgents' stance on what should come next in a country on the precipice. The Taliban have swiftly captured territory in recent weeks, seized strategic border crossings and are threatening a number of provincial capitals—advances that come as the last U.S. and NATO soldiers leave Afghanistan.
Russia: "Russian President Vladimir Putin said his country would carry out an 'unpreventable strike' if it was in the country's interests…" Foreign Policy reported. "Putin also lauded Russia's hypersonic missiles as 'still unrivaled in the world.' His comments come after a successful test of a hypersonic Zircon cruise missile last Monday and as tensions in the Black Sea remain high following an altercation between a British ship and the Russian military in the waters around Crimea in June."
Bangladesh: Floods in Bangladesh left thousands of homeless in Rohingya refugee camps. In the 24 hours until Wednesday afternoon, more than 11.8 inches of rain fell on the camps in Cox's Bazar district hosting more than 800,000 Rohingya, the UN refugee agency said. That is nearly half the average July rainfall in one day, and more heavy downpours are expected in the next few days and the monsoon season stretches over the next three months.
Iran: Iran's Supreme Leader Ayatollah Ali Khamenei criticized outgoing President Hassan Rouhani for engaging with the West, ahead of the more conservative Ebrahim Raisi taking office next week. "In this government, it became clear that trust in the West does not work and they do not help, and they strike a blow wherever they can, and if they do not strike somewhere, it is because they cannot," Mr. Khamenei said in remarks Wednesday that cast doubt on the future of nuclear talks with Iran.
United States: Amid a rise in cases of a COVID-19 variant, new guidance from the U.S. government set off a cascade of mask rules across the nation Wednesday as cities, states, schools and businesses raced to restore mandates and others pushed back against the guidelines at a time when Americans are exhausted and confused over constantly shifting pandemic measures. In Florida, for instance, a Broward County School Board meeting devolved into a screaming match between irate parents and board members. Some protesters even took to burning face masks outside the building.
Real Truth Magazine Articles
MEDIA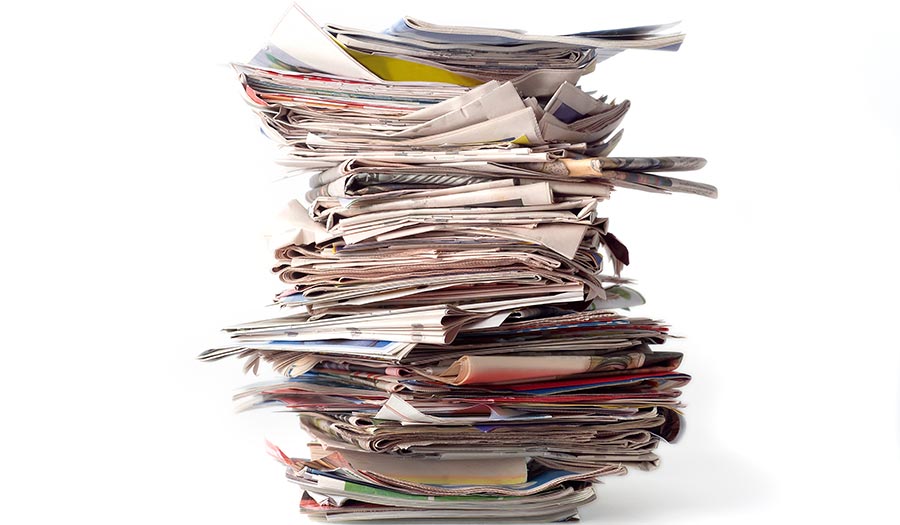 Why Christians Must Watch the News
Everyone can become sick of the news. Here's why we should keep watching anyway...