Learn the
why

behind the headlines.

Subscribe to the Real Truth for FREE news and analysis.

Subscribe Now
As the sixth anniversary of the September 11 attack approaches, U.S. and European authorities are on high alert for the possibility of increased terror strikes.
German authorities have arrested three Islamic militants for allegedly plotting attacks against several U.S. establishments in Germany, including several discos, pubs and airports.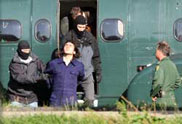 Uli Deck/Abaca Press/MCT
The suspects—two German converts to Islam and a Turk—are accused of training at terror camps in Pakistan. They were found with large amounts of hydrogen peroxide solution, capable of causing "massive" damage and making "bombs with more power than the ones used in the London and Madrid (transit) bombings," according to German authorities, which killed several hundred in 2005 and 2004, respectively (Associated Press).
The arrests occurred after Danish authorities apprehended eight Muslim suspects who allegedly had ties to al-Qaeda, and were also accused of plotting a bomb attack. Authorities could not confirm if the two incidents were related.
Since the World Trade Center attacks—prior to which the perpetrators used Hamburg, Germany, as a base of operations—the German government has been on high alert for terrorist acts. Authorities also suspect that the country's continued troop involvement in Afghanistan has led to the increased amount of terror plots on its soil.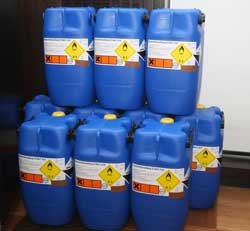 Uli Deck/Abaca Press/MCT
Last year, two Lebanese men were arrested after a failed attempt to detonate two suitcase bombs on a German train.