Learn the
why

behind the headlines.

Subscribe to the Real Truth for FREE news and analysis.

Subscribe Now
Why are some trapped in abject poverty generation after generation? Why do crime, violence, war, rampant immorality and corruption exist? Why are cities, nations, governments, businesses and households facing economic instability?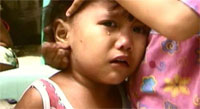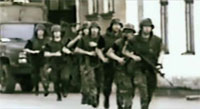 As the world boils in a cauldron of troubles, people from all walks of life seek answers to life's greatest questions.
"Experts" boldly promote their views—how they think humanity's ills should be solved. They bring extensive experience and knowledge, with multiple degrees from prominent universities. Yet other "experts"—who carry similar backgrounds, speak and write with similar conviction and eloquence—advocate entirely different solutions.
Who is right? Why cannot the world's "best and brightest" minds agree?
People turn to religion and ask, "Where is God?" Instead of finding clear answers—explaining the causes—to society's ever-worsening problems, they are given only "feel good" phrases, words that sound profound and full of hope, yet lack substance and true meaning.
The World to Come program is different. Presented by David C. Pack, publisher/editor-in-chief of The Real Truth magazine, each broadcast explains what the Bible reveals about life's greatest questions, with plain, easy-to-understand answers.
Through daily emails and letters, viewers express their appreciation of the program. Here are samples:
"It's an amazing and truthful teaching; that is why I like Mr. Pack's teaching. I would like to learn more and more. I am very glad that I found this website."

"I found your video compelling."

"Thank you for the message about the true Church. This is the first time I have heard someone I can understand. It is nice to hear a message about God and His Son Jesus from someone that uses the Bible to teach, not just their thinking of what is right and wrong; not their own word, but the Word of God, the Bible."
Through The World to Come, Mr. Pack explains the Bible's teachings about true conversion—the American and British peoples in prophecy—the importance of the family unit, and related issues (dating and courtship, how to have a happy marriage, childrearing God's way)—spiritual application of the Ten Commandments—God's Holy Days and pagan holidays—the Church Jesus built, its history and how to identify it today—God's financial system—the true Jesus Christ—and so much more.
The World to Come preaches the gospel of the kingdom of God to "all the world for a witness unto all nations" (Matt. 24:14), and follows Christ's command to "teach all nations…to observe all things whatsoever I have commanded you" (Matt. 28:19-20).