Learn the
why

behind the headlines.

Subscribe to the Real Truth for FREE news and analysis.

Subscribe Now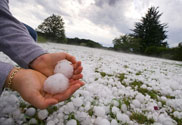 Fabrice Coffrini/AFP/Getty Images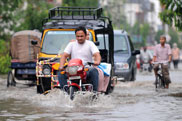 Narinder Nanu/AFP/Getty Images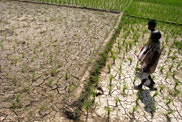 STR/AFP/Getty Images
Forecasters predict the return of a medium-strength El Niño, the worldwide weather pattern caused by a change in ocean temperatures every three to seven years, could once again wreak havoc on worldwide climates this year, prompting severe flooding in some countries and extreme drought in others.
Europe is already experiencing erratic climate patterns, with the weather considered the main factor in the deaths of up to 18 people continent-wide. Golf-ball-sized hail fell in Switzerland, hurricane-force winds swept across Poland, abnormally high temperatures continue to plague Greece, and wildfires have scorched Spain, France and Italy.
Climate scientists also said they expect an unusually hot summer in the United Kingdom, and predict that the next few years could likely be Earth's hottest on record. They said while Indonesia and India could see increased flooding, already malnourished Africa and water-deprived Australia could experience further drought (The Guardian).
The weather phenomenon will even affect the United States. While El Niño is responsible for a decrease in hurricanes, fewer Florida wildfires, wetter conditions across the Southwest and less severe northern winters, its "negative impacts include damaging winter storms in California and increased storminess across the southern USA" (Associated Press).
The effects of El Niño —"the little boy" in Spanish—are not only experienced through the wild weather it brings, but also through the economic devastation it causes. In 1998, El Niño killed more than 2,000 people worldwide, resulting in billions of dollars of damage to crops and infrastructure.
As the current recession forces nations to cut back expenses, aid organizations are concerned that this year's projected weather will cause severe food shortages in Africa and Asia.