Learn the
why

behind the headlines.

Subscribe to the Real Truth for FREE news and analysis.

Subscribe Now
Facebook and Instagram are silencing Donald Trump's social media accounts for the rest of his presidency. The move, which came following Wednesday's violent protest at the U.S. Capitol, is a reminder of the enormous power that social-media platforms can wield when they choose.
The two social media giants said Thursday they will bar Mr. Trump from posting at least until the inauguration of President-elect Joe Biden. Twitter had issued a temporary lockdown of Mr. Trump's account for posts that violated its rules. Late Thursday, he returned to the platform to post a video where he said that "tempers must be cooled and calm restored." He also said he will now turn his focus to ensure a "smooth, orderly and seamless transfer of power."
It remains unclear how the platforms will handle Mr. Trump once he leaves office and is no longer shielded from enforcement of most rules by his status as a world leader. Some critics saw the moves as cynical efforts by the companies to position themselves for a post-Trump future.
While announcing the unprecedented move, Facebook founder Mark Zuckerberg said Mr. Trump's account will be locked "for at least the next two weeks" and possibly indefinitely.
Mr. Trump has relied on the power of social media to bypass traditional news outlets and speak directly to his supporters. In response, platforms like Facebook have occasionally labeled or even removed some of his posts—especially those related to the results of the 2020 presidential election.
Instagram, which is owned by Facebook, will also block Mr. Trump's ability to post on its platform. YouTube, owned by Google, announced more general changes that will penalize accounts spreading misinformation about voter fraud in the 2020 election, with repeat offenders facing permanent removal.
Twitch, the live-streaming site owned by Amazon and used by Mr. Trump's campaign to stream speeches, disabled Mr. Trump's account until he leaves office, saying it did not want to be used "to incite further violence." Companies outside the social media world also scrambled to take stock of how they would have been used by those who swarmed the Capitol. E-commerce company Shopify shut down two online Trump memorabilia stores for promoting people or organizations "that threaten or condone violence to further a cause."
With the suspension of Mr. Trump, social media giants are moving into uncharted waters. For years, Facebook and the like have been champions of free speech, not wanting to limit what can be said on their platforms. Yet the companies have faced consistent pressure to block or remove content deemed extremist or misinformation.
The questions become: Who decides what posts cross the line? Who will ensure the companies police conservatives and liberals equally? What will this mean for free speech or freedom of religion?
Regardless, the genie is out of the bottle. Now that platforms have imposed stiff restrictions on Mr. Trump, companies like Facebook and Twitter may find it harder to resist calls for banning other controversial political figures, said Shannon McGregor, an assistant professor of journalism and media at the University of North Carolina. "Because they resisted and resisted but now they've done it, it is hard to walk that back," she said.
This article contains information from The Associated Press.
Real Truth Magazine Articles
ANALYSIS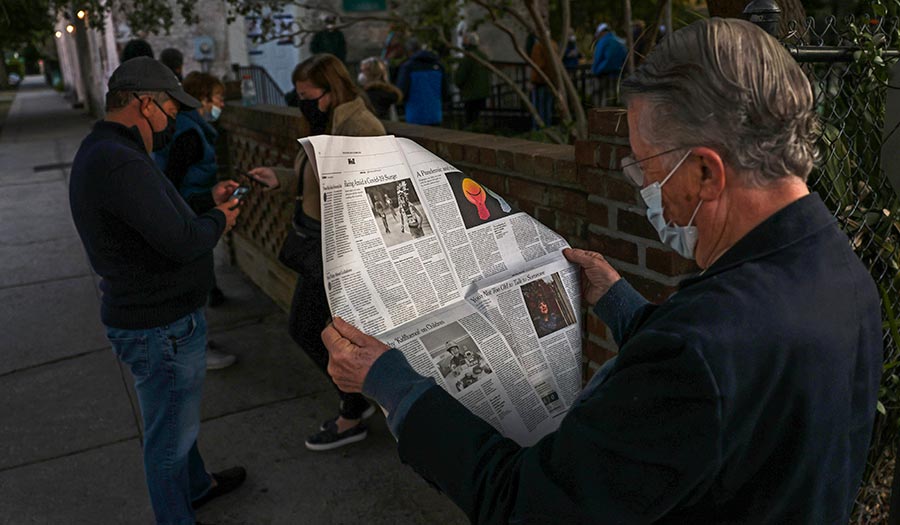 'What Is Truth?' – Finding Facts amid Fiction
Fake news. Political bias. Relative truth. The media landscape is more confusing than ever.