Millions sit hypnotized by the celebrity life. Why are the lives of the rich and famous so fascinating?
Learn the
why

behind the headlines.

Subscribe to the Real Truth for FREE news and analysis.

Subscribe Now
They act. They sing. They dance. They give award-winning performances in dramas and comedies. Magazines glamorize them. The public envies them. Off screen, they marry, have children and get divorced. Some get arrested, "find religion" or take on a political voice. They adopt, fight poverty or combat the spread of AIDS.
Actors become directors. Musicians become actors. Singers become authors. Sports superstars sign movie contracts. There are seemingly no limits or bounds to what celebrities can do.
The media hype surrounding these "beautiful people" is like nothing else. Magazines report the latest celebrity news, and the Internet is swarming with it. Celebrity faces are splashed across advertisements and billboards for all to see. Their lives are on constant display.
People are entranced by celebrity news—why?
Media Frenzy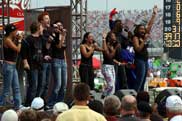 MCT
The advent of the Internet has changed entertainment news. Websites report the latest on who divorced whom; who gained weight; who was seen where; who is pregnant. People's craving for intimacy with the famous can even be satisfied by cellphone news alerts. The most searched Internet phrases are almost always celebrity names.
Fascination with celebrities is nothing new; it has only grown more pervasive. The public cannot seem to get enough of every intricate detail of their lives—and from an endless array of sources. Many cannot go a day without reading the latest juicy morsel of celebrity gossip. Drawn like a magnet to trivial facts about other people's lives, many turn straight to the Life or People section of their newspaper.
Fan's Obsession Leads to Tragedy
In the late 1980s, a young actress named Rebecca Schaeffer was quickly becoming a household name. Starring on the popular sitcom My Sister Sam and scheduled to audition for The Godfather III, she made the cover of Seventeen magazine. She seemed destined for success—until an obsessed fan brought her life to a tragic end.
Robert John Bardo was a fast-food worker obsessed with child actresses. He idolized Schaeffer, and even erected a shrine to her in his bedroom. Its walls were filled with publicity shots of her.
Bardo stalked Rebecca Schaeffer for three years through letters, and eventually tried to enter the studio where My Sister Sam was being produced. When he was denied, Bardo became even more determined to get to her. A journal entry from his diary described how he felt: "She came into my life in the right moment. She was brilliant, pretty, outrageous, her innocence impressed me. She turned into a goddess for me, an idol. Since then, I turned an atheist, I only adored her."
When he saw a film in which Schaeffer had an onscreen sexual relationship with another actor, Bardo became even more obsessed. He took a bus to Hollywood to track her down. He phoned the office of Rebecca Schaeffer's agent to find out where she lived, but was refused the information. Bardo wandered the streets with her photograph, asking people if they knew where she lived. He even hired a private detective agency, which obtained her home address from California's Department of Motor Vehicles.
Armed with this information, he went to Schaeffer's home and rang the doorbell. When Schaeffer came to the door she saw him and ignored him. After an hour of waiting at the door Bardo again rang the bell. Schaeffer came back to the front door, opened it and saw it was him again. Schaeffer told him to leave her alone and that he was wasting her time. So Bardo grabbed the door, pulled a gun from his bag and shot her twice. Schaeffer died 30 minutes later at Cedars-Sinai Medical Center.
Although Bardo confessed to the murder, his defense attorneys pleaded that he had an unstable mental condition due to childhood abuse. Bardo was convicted of murder and sentenced to life without parole. The killer said in an interview one year later, "I was a fan of hers and I may have carried it too far."
Partly as a result of this case, the Governor of California signed a law that prevented the DMV from releasing personal information. The law passed in 1990, and was the first of its kind. It later helped convict a stalker who attempted to carry out threats against filmmaker Steven Spielberg.
Incidents in a celebrity's life often make international news. When a highly popular actor is arrested for driving under the influence and lets loose a drunken tirade, the reports can dwarf news coverage of vastly more important world events. Other celebrities are interviewed about their opinions of the actor in question. Even politicians are queried for their opinion. Media pundits ask, "Is his career over? Will he be able to bounce back?"
We hear about celebrities, read about celebrities and watch celebrities in virtually every medium. Why do so many millions care?
The Paparazzi
Fueling people's interest are the infamous photographers behind the photographs. Similar to private investigators, paparazzi work off of tips to track down and photograph famous people doing mundane, day-to-day activities. These photographs can sell for thousands of dollars. Although some are among the highest paid in the photography industry, paparazzi are generally looked down upon for the intrusive methods they use.
Accidents sometimes result from the famous trying to avoid paparazzi, as was the case with Princess Diana in 1997. Her tragic death was due in part to being chased by the paparazzi.
Further, the line between celebrity reporting and paparazzi is being blurred. A People magazine reporter was recently arrested for trespassing on celebrity property. Searching for the latest exclusive photo, reporters are now stalking celebrities.
The Celebrity Couple
Nothing creates more media frenzy than the celebrity couple. Millions are enthralled by which popular actor is dating which famous singer, or which movie star was seen with which sports star. Ridiculous nicknames are coined, combining their first names to create hybrids.
Not content with just the couple, their babies are brought into the public eye. According to CNN, "Few recent celebrity subjects have produced as much table-thumping tabloid copy as questions about the existence and well-being of [celebrity baby]." The report continued, "But after the baby was born…[celebrity couple]…disappeared from public view, leading to a tabloid outcry as to why the child was not being seen."
Living Under a Microscope
When asked in a Rolling Stone interview about his breakup with actress Jennifer Lopez, actor Ben Affleck said, "It's tough to live your life under a…microscope, and now turn that microscope into a high-powered, shooting-into-space telescope that's constantly focused on you like a laser."
Seeing that the female interviewer was skeptical of his answer, Mr. Affleck was determined to prove his point. He grabbed his keys and said, "Let's go get something to eat. I will show you what happens."
He drove her to a Mexican restaurant in Los Angeles, and within minutes of sitting down a photographer appeared.
Mr. Affleck said to his interviewer, "See the guy in the pink shirt? That took three seconds. That's good stuff. You'll be the 'unnamed female.'"
More paparazzi came on the scene and snapped away, capturing the event with their cameras. Mr. Affleck told the interviewer to hide her tape recorder. He then put his arm around her, laughing and whispering in her ear. When the woman shrank away from the cameras, the paparazzi got closer. Ben Affleck held her hand as they walked out of the restaurant.
The next day there was a bidding war between tabloid magazines for the photographs. The "winner" purchased them for $11,000. The interviewer admitted that the actor had made his point.
Magazines will pay millions for photograph rights. For instance, Variety magazine reported that one well-known couple sold photograph rights of their newborn to a magazine for $4.1 million.
Believe it or not, these pictures are actually worth the cost to the magazine due to public demand. For example, one website hosting such photos broke a single-day traffic record, attracting 26.5 million page views!
Revered as Gods
In a National Public Radio interview, one journalist said, "With celebrity journalism…we really are one giant high school and they're the cool kids, and everyone on the Internet can comment on them, can envy them, despise them, emulate them. So I understand why you [the public] feel a familiarity with them."
Millions tune in to American Idol to watch the newest "average Joe" be transformed into a pop star. Nielsen Media Awards reports that "American Idol…averaged 28 million viewers, compared to 15 million for the Grammys. The fact that more viewers were caught up in the Hollywood auditions of amateur singers than in the glitz and glamour of the world's hottest-selling recording stars was further testament to the popularity of Idol, the most watched show on television" (Reuters).
These celebrity icons are admired and worshiped by millions due to their fame, power, wealth, status and achievements. America bows to these prominent figures. They are truly—and without shame—made into idols and revered as gods.
A Measure of Success
Shallow minds often focus on people. It is this interest that fuels the ever-increasing wealth of celebrity news and gossip, most prevalent in Western media.
Many people envy the "perfect" lives of celebrities—their posh, multi-million-dollar mansions—expensive cars—monstrous bank accounts—and the freedom that comes with wealth and fame. They seem happy, successful and invincible at times. Celebrity personalities are routinely given special privileges, and often are allowed to live above the law (when compared to the average person) due to their high-profile status. Consider the popular singer who was reportedly able to bypass the normal legal restrictions surrounding adoption and received permission to adopt a child from Africa.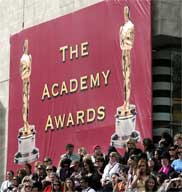 MCT
Such privileges explain part of the reason the public so desires fame, and the riches and power that come with it. Many are willing to do almost anything to get into the media's spotlight. For example, a night club recently hosted a Girls Gone Wild event (an entertainment company famous for filming young women exposing themselves to camera crews). One 17-year-old girl, eager for a chance at stardom, became intoxicated and began to strip for the camera crew. Tragically, she was allegedly raped by a Girls Gone Wild cameraman later that night. "[A] bright but flawed local girl…bought into what turned out to be a dangerous illusion in a society that has become so obsessed with fame…everyone seems to be angling to become the next Paris Hilton" (Akron Beacon Journal).
People envy the celebrity lifestyle, but then moments later take joy when a megastar comes crashing down. An actor or singer is arrested, checks into rehab or goes through a messy divorce, and people take pleasure in reading about it. It is a love/hate relationship many fans have with the celebrities they idolize. This feeling of happiness at a celebrity's downfall comes from envy or jealousy. Yet the public followers find themselves suddenly rooting for the famous individual to make a career comeback.
Following the celebrity's life also serves to divert attention away from their own. When focusing on someone else's problems, thoughts of one's financial difficulties go away and marriage problems are forgotten (at least temporarily). It is much easier to escape to someone else's life.
In an article by AFP, a man was quoted as saying, "…celebrity in many ways is defined by how much exposure you get." The fame celebrities achieve most often has nothing to do with their accomplishments, talents or successes.
Few understand that fame and wealth are not all there is in measuring true success. To learn more, read our booklets The Laws to Success and Why Do You Exist?
Suggested Reading: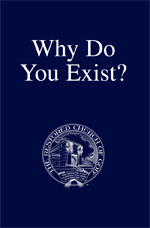 Why Do You Exist?
Other Related Items:
More on Related Topics: